Bathroom Fitting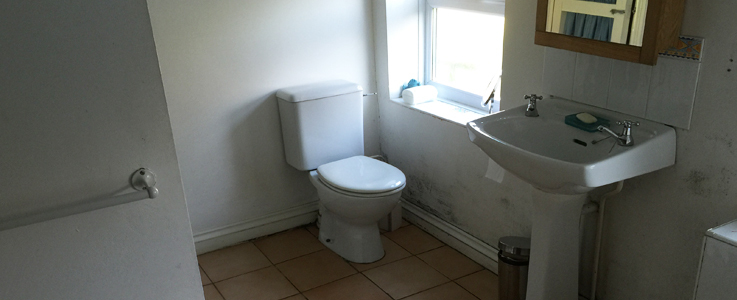 Bathroom Fitting and Kitchen Fitters in Burnham on Sea and plumbing installation services.
Burnham Maintenance are quality Bathroom Fitters in Burnham on Sea as well as providing plumbing services. Our bathroom fitters in Burnham on Sea will work with you to ensure your bathroom refit is exactly as you want it. We provide tiling services, plumbing services, plastering, rendering, construction, carpentry and even skip hire and rubble removal. Talk to us about bathroom interiors.
Please see the video above for a before and after of an extensive refit in an old cottage. You can read more about this refit on the Projects page
This was an extensive bathroom refit due to everything being taken out, levelling of floor sections, new direction plumbing, complete new wiring, rendering walls, ceiling repaired and plastered.
The project went smoothly with the customer being onsite most days. An old shower unit and cupboard were removed revealing the cottage's original stone walling. Part of this wall extended into the bathroom, which meant the bath would not sit neatly in the intended area. In consultation, the bath was moved to another wall line, which ultimately gave the room a bigger sense of space. We suggested tile panelling the bath, rather than using the purchased panel, which made the bath appear to be sunk into the tiles.